Camel Motion Inc. has stunned everyone with this brand-new, hyper-casual game Named SLASHY that has just hit the market. What could be easier than clicking a mouse to destroy something? We don't have enough time for ourselves because of the demanding job schedule. As a result, We spend the majority of our time working like slaves, leaving little time for leisurely pursuits.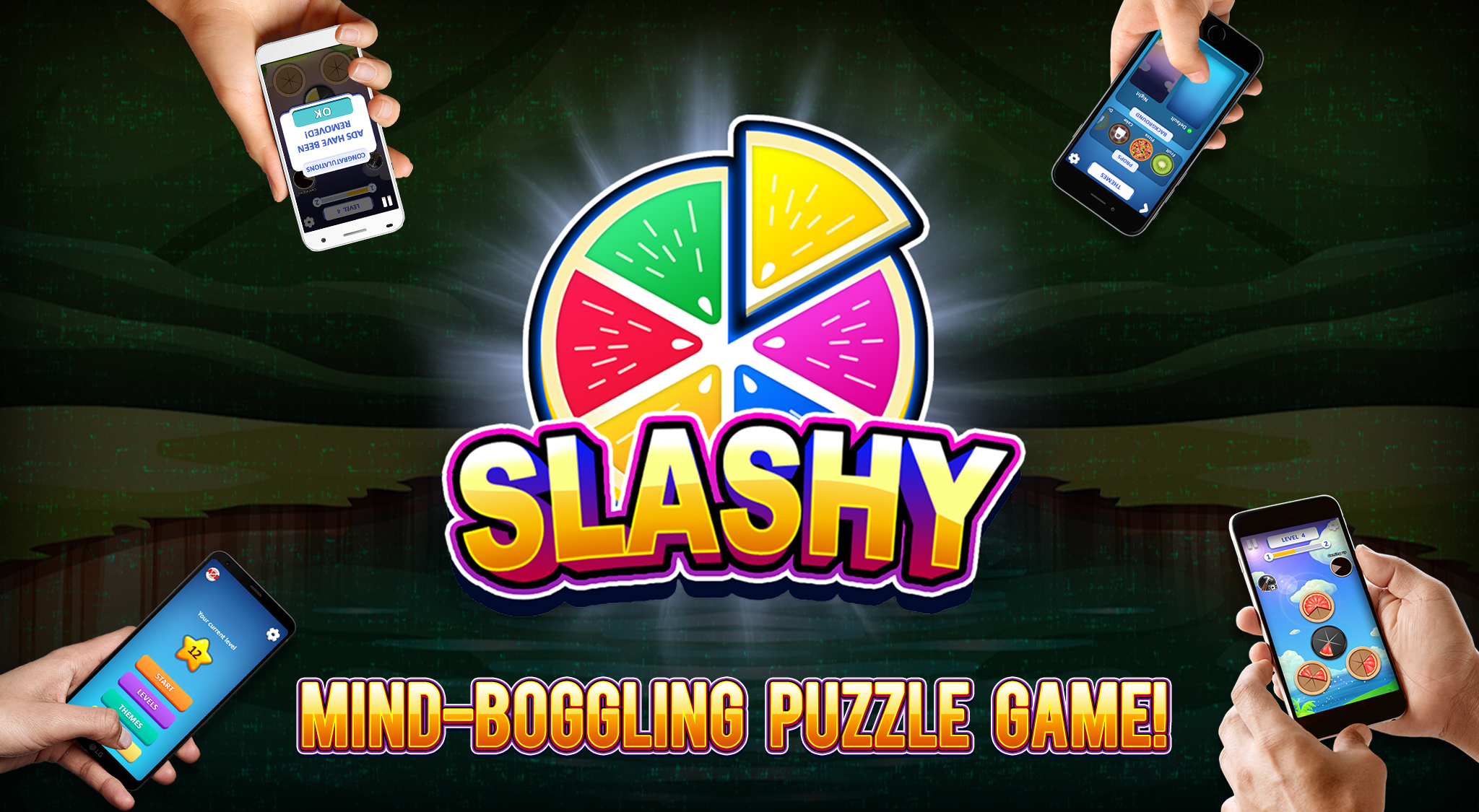 The team at Camel Motion Inc. prioritized all of this and came up with the ideal solution: a two-syllable manifestation in Slashy. The goal of the puzzle game Slashy is to burst the discs by laying slices on them. All ages will enjoy playing this stress-relieving, mind-relaxing game.
What Is Slashy?
 Slashy, a game with Hyper-Casual features, includes more than 300 levels and incredibly simple gameplay. Slashy is a free app that can be downloaded from The App Store. It doesn't take up a lot of space on your iPhone. Just burst the discs by placing slices on them and have loads of fun.  
Let's delve even deeper into the world of Slashy – A Fun Puzzle Game and get to know its constituents. 
The Varying Number of Discs
This game's Level 1 begins with three discs and releases endorphins. Every odd level causes a change in this value. For example, Level 3 and Level 4 each have four discs, and so on. The maximum disc count is 8, which can be attained during Levels 11 and 12. In Level 13, there will be three more discs, and the cycle will continue indefinitely. The game becomes more engaging and fun as the disc count rises.
The Behavior of the Discs
As I already alluded to, the discs start to revolve once we have successfully passed a significant number of stages. Around the slice, the discs start to spin counterclockwise. The discs revolve on their own axes in a clockwise direction in addition to this anticlockwise motion. We feel planets are whirling about us in the universe because of all this rotation and revolution. This encounter is very fantastic on its own.
The Crucial "Hammer" of Slashy
The player occasionally runs into circumstances when the slice doesn't fit anyplace. In such a case, he is able to use the Hammer to smash any of the discs. The hammers do have a limit, though. In the game of Slashy, there are only 3 hammers. The user must view a brief advertisement after running out of Hammers in order to obtain another one. He can use it going forward to advance in the game.
Complete the Levels and Advance into the Game
The player must burst the discs in order to progress through the game's several levels. These discs keep turning up repeatedly. The "Coming Up" feature allows the player to check the discs that are coming up and make future plans. In the center of the screen, surrounded by the provided discs, slices appear. The quantity of discs rises as the game progresses. In the later stages of the game, these discs also begin to circle and rotate, as we will explain in more depth in the next parts.
Some incredibly alluring and compelling themes are there in Slashy, which gives the game even more of an unexpected feel. The player has two options: either he can choose to relax in nature and carry out Slashy's mission, or he can decide to immerse himself in the pitch-black beauty of Night. These alluring themes only make the gaming experience more alluring and enjoyable.
Slashy has Plenty of Interesting Props
These are the various types of slices that are available in the game. These slices are known as Props in the universe of Slashy. The players can obtain these by beating a set number of levels. A football, a kiwi slice, a button, a diamond, a crystal ball, a compact disc, a clock, etc. are a few examples of these entrancing Props. Because of the Props, this puzzle is no longer as challenging.
Other Crucial Details of Slashy
A disc's neighboring discs will likewise burst when it bursts.

There are only so limited movesets that can be used to finish a level.

There is also a time limit.

For a predetermined number of stages, the movesets and time restrictions alternate each time.
Denouement
You no longer need to increase your stress levels at your workstations, to sum up. Play Slashy for a short while if you are stressed out about your work or anything similar, and you will soon start to feel better. Additionally, this game is simple to play and enjoyable for players of all ages, whether they be children or adults. Really, Camel Motion has created a blessing for all.